Crack a simple chemical reaction and we don't have to kick our addition to fossil fuels
SCARRED landscapes, billowing smoke, seabirds wri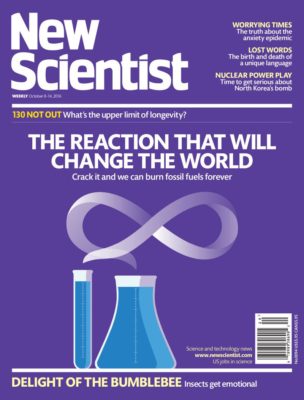 thing in liquorice gloop: there's no denying fossil fuels have an image problem. That's before we even start to factor in the grave risk continuing to burn them poses to Earth's climate. But what's the alternative? Nuclear is expensive, renewables are unreliable, and we are a long way from making batteries that could power our fuel-hungry lifestyles. Realistically, we are going to be reliant on fossil fuels for a while yet.
What we need is a way to exploit them without emitting any planet-warming carbon dioxide. Alberto Abánades thinks he has the answer. He isn't a PR man for the fossil fuel industry, and nor does he have anything to do with various schemes to capture and bury carbon emissions after the event. He and his research team think they have cracked the problem using chemistry alone. By simply changing the way we liberate the energy trapped inside natural gas molecules, we can have all the benefits of fossil fuels – and none of the guilt. Too good to be true? […]
The rest of this article is available here.